Train Transfers To and From Helsinki Airport


Helsinki International Airport Train Transfers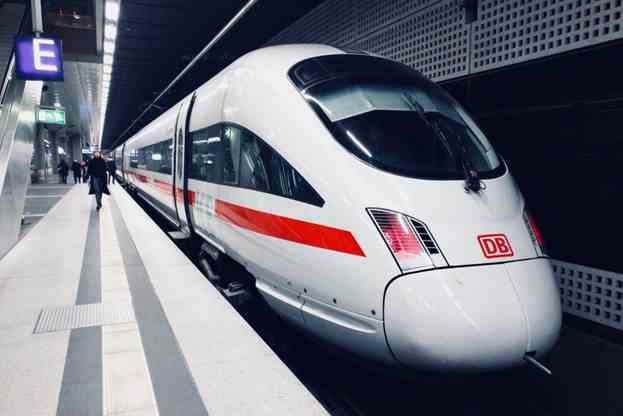 Helsinki Central Railway Station, or HEC, is Finland's main train station for regional commuter trains and long-distance connections beyond the country's borders. The train station is located at Kaivokatu 1 in central Helsinki.
Passengers must buy a regional ticket for journeys from HEC to Helsinki Airport and vice versa. It is not possible to buy tickets on the trains. For passengers arriving at Helsinki Airport the transfer by train couldn't be easier. The airport's train station is within a short walk of both terminals and escalators take passengers part of the way.
Tickets can be purchased from the HSL ticket machines at the airport train station. They are located at the entrance of the corridor that runs between Terminal 1 and 2, as well as in the baggage claim hall in Terminal 2 and the bus stops just outside the terminals.
At Terminal 2 tickets for the Helsinki regional trains can also be purchased at the Alepa Grocery Store in Arrivals Hall 2B,at R-kioski in Arrivals Hall 2A and at WH Smith in the terminal's Departure Hall. The tourist information stand at Terminal 2 in Arrivals Hall 2A also sells train tickets.
At Terminal 1 passengers for trains to Helsinki and other Finnish destinations such as Pasila, Tikkurila or Myyrmäki for example can be bought at H Smith in the Departure Hall.
It is also possible to download the HSL Mobile ticket app, which will save a little money on ticket prices. At the Central Railway Stations there are ticket machines in the main hall.
A single ticket bought via the HSL Mobile app costs just 2.20 euros, while the regular fare for a ticket bought from a ticket machine at the Central Railway Station or at the airport costs 2.90 euros.
Regional trains run every ten minutes, Mondays to Fridays and on Saturdays. Travelling from Helsinki's Central Railway Station to the airport via Tikkurila takes ca. 27 minutes, arriving via Myyrmäki about 32 minutes. Trains to Helsinki Airport via Huopalahti also take just 32 minutes.
HEC provides passengers with two train services: I-trains and P-trains. Both services connect to long-distance services to other parts of Finland, and some connect even to Russia. I-Train runs between Helsinki-Tikkurila-Helsinki Airport-Myyrmäki-Helsinki. P-train runs between Helsinki-Myyrmäki-Helsinki Airport-Tikkurila-Helsinki.
At Helsinki Central Railway Station passengers can catch I-trains mainly from platforms 1 to 3. P-trains typically leave from platforms 16 to 18.
Alternative travel connections via bus are also available. For example, Finnair City Bus offers services between the city of Helsinki and Helsinki Airport. Line 615 and the Finnair City Bus link Central Railway Station and Helsinki Airport and Line 617 runs from Hakaniemi Market Square to Helsinki Airport during rush hours from Mondays to Fridays.
Trains from Helsinki Central Railway Station also connect the city and the airport with towns like Kerava, Riihimäki, Kauklahti, Lahti, Leppävaara and Turku.